---
Post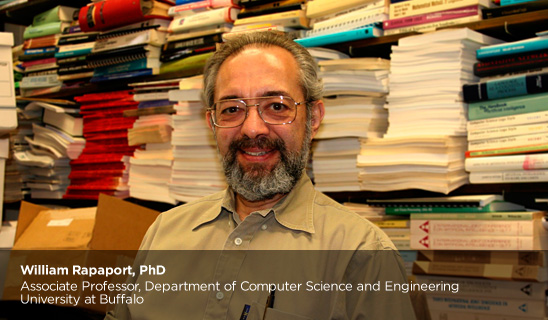 This interview is part of a series exploring what different people think about consciousness. The plan is to pose the same basic question to people of different backgrounds (philosophers, religious figures, scientists, politicians, down to my sister), and learn how this affects their view of the world and themselves.
Dr. Rapaport is an associate professor in the Department of Computer Science and Engineering at the University at Buffalo with research interests in Computer Science, Artificial Intelligence, Computational Linguistics, Cognitive Science, Logic and Mathematics.

Dr. Rapaport gives a great breakdown of the difference between psychological and phenomenological views of consciousness and helps clarify the core of the problem of consciousness. We also talked about computational theories of mind and artificial intelligence.
Up next will be my sister, Laila, and I'm working on finding more interesting people to talk to.
---
---